Dating Scammer – Corin Riggs
From : Miss. Jane Ferguson
Country : North Africa, Libya
From: geraldine bempong [geraldine_bempong@yahoo.com]
Date: Tue, Mar 9, 2015 at 9:21 AM
Subject: ABOUT MY LIFE STORY…
Pictures stolen from Playboy model Corin Riggs
---
Corin Riggs Video Slideshow
---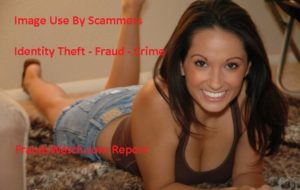 Leter 1 :
Geraldine is back with new photos. She/he is from Australia and is currently a student in Ghana. What a great looker. She has promised her undying love to me no matter what. Sounds familar?

Hello mmm
Good Morning to you ?How are u doing today i hope this mail finds you in the best good of health.well darling i am also doing great.Just that i have been thinking about you ever since that we met each other you have been on my mind.mmm i am so much blessed to have you in my life and you always put a smile on my face.i am very happy that you introduce me here..you are such a wonderful man and i hope this is going to develop into something better in future..

Sweetheart mmm i am going to treat you with the kind of love that you never expect.i am going to treat you like a king.Because you are my first man and i am going to handle you with all my soul,body and love..i am not going to let you go away..mmm i am not here to complicate your life or break your heart..But i am here to blighting your day and bring happiness to you life..mmm i am very happy that i have your number and i hope we are going to communicate with each other on the phone too..
Thank you so much mmm
---
 Leter 2:
corin_riggs@yahoo.com / gilbert_riggs@yahoo.com
corin
AGE 28, FEMALE, FROM MICHIGAN
i am a hard working lady and i have no kids and never married,I am corin riggs by name 28year old female single no kids, 'height,5′ 4" (167cm)' weight,140lbs(140kg'. black hair. Am single and seriously Looking for the Real Honest man, Humble,Passionate, Understanding, Loving, Faithfull, Caring, Good heart, Romance, to be with Him for the Rest of my Life . i like listen to soft music and i also like dancing playing video game and also like to chat lol, i like hanging out with friends my favorite food is pizza, are u intrested in me?
Sent me this junk:
Hello dear ,i saw your profile and i developed and interest in you,my name is gilbert, i am a single man and i need a woman for serious relationship or marriage, please if you are interested in my proposal,i want you send your reply direct to my private email address (gilbert_riggs@yahoo.com)it will be very easy for us to communicate through email. i will send my photos to you and tell you more details about me whenever i receive your respond in my mailbox.thank you and i wait for your positive answer. (gilbert_riggs@yahoo.com
And gilbert_riggs@yahoo.com has a male Yahoo avatar.
---
Photo from Corin Riggs Use by Scammer
Disclaimer: рlеаѕе understand thаt уоu аrе NOT lооkіng аt thе pictures оf people whо аrе асtuаllу scamming you! Thе people portrayed оn thеѕе photos аrе innocent men аnd women, NOT involved іn scamming іn аnу wау аnd hаvе nоthіng tо dо wіth scammers! Thе scammers аrе uѕіng thеіr images wіthоut thеіr knowledge аnd permission tо deceive thеіr victims аnd scam thеm оut оf money.