Coronado Businessman and Arizona Lawyer Steal More Than $30 Million
SAN DIEGO – San Diego businessman Courtland Gettel and Arizona attorney Jeffrey Greenberg pleaded guilty this week to participating in a massive scheme in which they obtained tens of millions of dollars in fraudulently-obtained loan proceeds.
The conspirators generated the money by taking out huge loans against multi-million dollar homes in La Jolla and Del Mar, then pretending those loans had been paid off in order to secure more loans from new lenders — who were led to believe by forged documentation that the homes were debt-free.
To pull of the scam, Gettel, Greenberg, and their co-conspirators created forged real estate lien "releases" and recorded fraudulent records at the San Diego County Recorder's Office, wreaking havoc on the chain of title for these homes.  They then defaulted on their obligations to repay the loans, leaving the lenders to dispute the validity of their secured interests, and causing millions of dollars in losses from unpaid loans.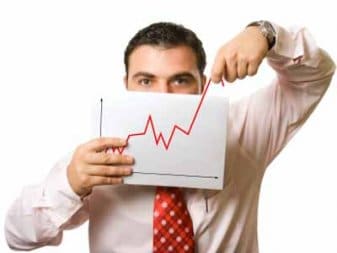 Gettel ran a real estate investment firm known both as Conix, Inc. and Variant Commercial Real Estate ("VCRE"), which refurbished single-family homes, purchased distressed debt, and purchased and refurbished commercial real estate projects.  As part of his plea, Gettel admitted that he and his informal business partner acquired high-end homes in La Jolla and Del Mar by pretending to real estate lenders that they intended to use the homes as luxury rental properties—although in fact, they lived in the properties along with their families.  When they needed money to fund other business deals, Gettel and his partner began negotiating with new lenders, pretending that the first loans never existed or had already been paid off.
Their attorney, Greenberg, admitted that he used his expertise as a lawyer to generate and record fraudulent records, making it appear that prior loans were paid off, to help close the fraudulent deals.  This went on for more than a year, during which time Gettel, Greenberg, and their co-conspirators obtained at least $33.6 million in fraudulent proceeds from no less than eight multi-million dollar fraudulent loans.
Greenberg also pled guilty to participating in an equally massive fraud that occurred in Tucson, Arizona, where he worked for Conix and VCRE.  In that scheme, Greenberg admitted that he and his co-conspirators obtained tens of millions of dollars in unearned payments from a real estate financing firm by creating false invoices and expense reports for work purportedly performed on their commercial real estate portfolio.  Instead of using the money to refurbish their commercial properties as required, Greenberg and his co-conspirators used the tens of millions of dollars they generated for their own personal use and benefit.
Gettel relied on Greenberg to help hide the true nature of the transactions.  He directed the proceeds to Greenberg's attorney-trust bank accounts before distributing the money further.  He also relied on other co-conspirators to forge his own signature and then fraudulently notarize the forgeries, so documents would be harder to trace back to the perpetrators.  In late 2014, the lenders uncovered the fraud, and began to discover that their secured interests in the properties were worthless.  Gettel and his partner agreed to conceal their fraud by falsely denying any knowledge about the fraudulent loans.  They also tried to cover up the scheme further by creating yet more fraudulent documents to hide their tracks.  Another co-conspirator – who was a notary public – notarized fraudulent documents, hid or destroyed her notary book, and then falsely reported it lost to the California Secretary of State.
As part of their pleas, Gettel and Greenberg agreed to forfeit the proceeds they stole from the various lenders and pay restitution to the victims.
"Wealth and privilege will not insulate anyone from aggressive prosecution for their crimes," said U.S. Attorney Laura E. Duffy.  "These defendants thought they could hide behind their status to pull off an extraordinary fraud—but as this case demonstrates, I am devoted to making sure the playing field is level and all criminals are held accountable."
"The defendants in this case used their professional business and legal experience to feed their greed," said FBI Special Agent in Charge, Eric S. Birnbaum. "The FBI is committed to pursuing those who engage in fraudulent schemes that line their pockets at the expense of others."
Greenberg, who was charged in Tucson and San Diego before the cases were transferred to the Southern District of California, made his initial appearance in San Diego on May 17, 2016 before U.S. Magistrate Judge Karen S. Crawford, and entered his guilty pleas the following day. Gettel made his initial appearance today, also before Judge Crawford. Both defendants are scheduled to be sentenced before U.S. District Judge William Q. Hayes on August 8, 2016.
The swift resolution of this elaborate fraud case is the result of close collaboration and invaluable assistance from the U.S. Attorney's Office in the District of Arizona, FBI Tucson Resident Agency and the IRS Criminal Investigations in Tucson.
DEFENDANTS:
Jeffrey Greenberg, 16CR1076-WQH and 1077-WQH         Age: 66           Tucson, AZ
Courtland Gettel, 16CR1099-WQH                                      Age: 42           Coronado, CA
CHARGES
Wire Fraud Conspiracy, in violation of 18 U.S.C. § 1349
Maximum Penalties: 20 years' imprisonment, $250,000 fine, $100 special assessment, restitution.
Conspiracy, in violation of 18 U.S.C. § 371
Maximum Penalties: 5 years' imprisonment, $250,000 fine, $100 special assessment, restitution.
AGENCIES
Federal Bureau of Investigation